Navigating the Bay Area school landscape doesn't have to be overwhelming.
Between figuring out which of the many Bay Area schools to apply to, writing compelling admissions essays, preparing for interviews, and handling all of the possible scenarios that can arise during decision week, the admissions process can be a HIGHLY stressful and confusing time for families, especially if you don't know the ins and outs of what schools are looking for.
School Selection Success removes that uncertainty and stress, and provides CLEAR, step-by-step guidance on how to navigate each part of the admissions process, ensuring nothing is missed along the way.
The course is designed exclusively for parents of children entering school between Pre-K and 8th grade who want to be confident they are choosing the best fit school for their child and are doing everything possible to maximize their chances of getting accepted.
By the end of the course, you will know:
✅ How to narrow down the options to a small list of schools catered to YOUR family and child(ren)'s needs and values.
✅ How to master the application and enrollment process, and tailor your applications to exactly what schools are looking for.
✅ How the financial aid process works, and how to predict your award.
✅ The BEST strategies to navigate decisions, waitlists, contracts, and different scenarios that can arise when schools send out acceptance letters.
✅ How to handle special circumstances such as moving to the Bay Area, mid-year transfers, having a neurodiverse child, and more.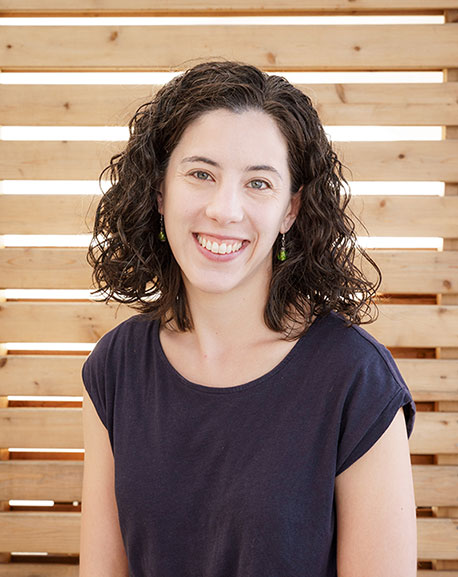 Meet Your Admissions Expert, Natalie.


I will teach you everything I know about finding the best fit school and acing the application process.
I know exactly what schools are looking for in applicants and can help make sure your applications are the best they can be.
I'm the founder of Live Oak Educational Consulting, where I've helped dozens of families get their children into their dream elementary or middle school.
I have over a decade of experience as a teacher and member of admissions teams in Bay Area schools.
This course is a complete blueprint of everything I know about the school selection and admissions process for elementary and middle schools. It is the exact same process I use with my clients and is built upon years of first-hand experience so that you can get the best results for your child.


Upon enrolling in School Selection Success, you will get immediate access to the course, which includes: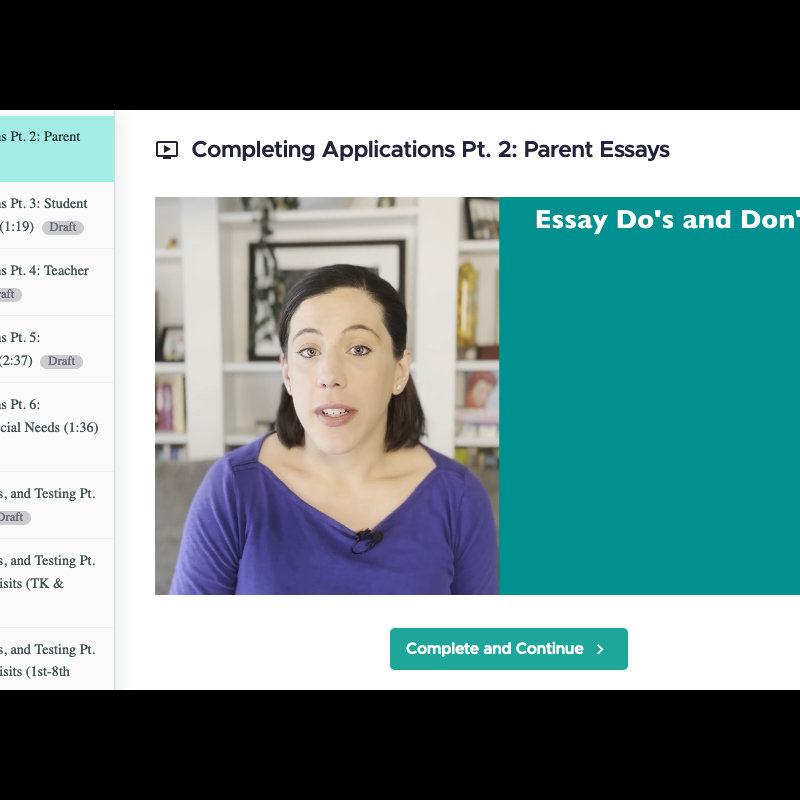 Actionable Step-by-Step Videos and Tutorials

School Selection Success is designed with the busy parent in mind. Each module contains easily digestible videos with clear action items.
It's intended to be completed at your own pace, in a manner that works best for you and your schedule.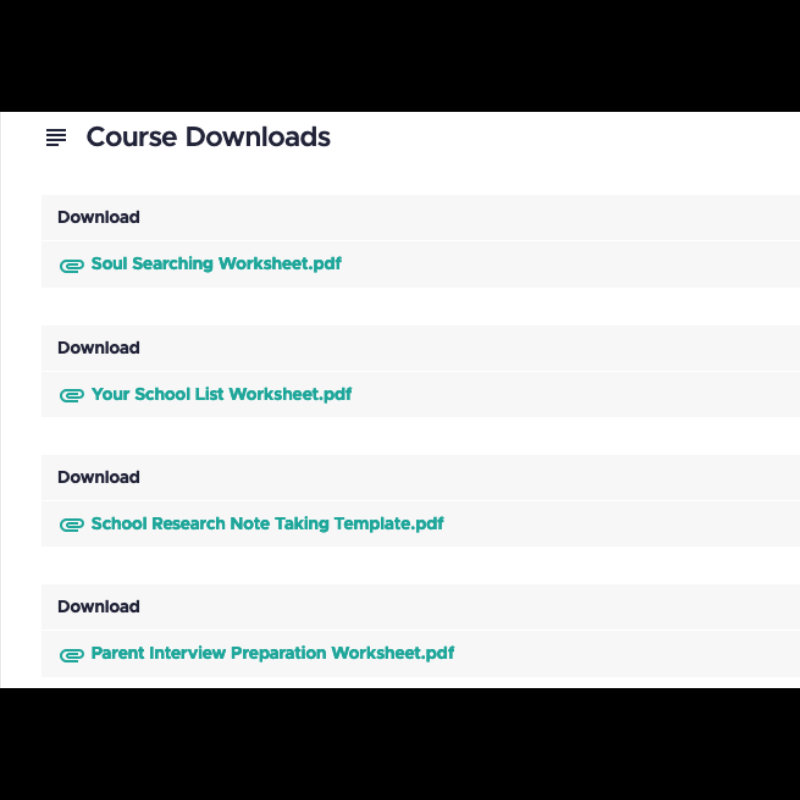 Supplemental Materials and Templates

The course includes downloadable materials and templates to help keep you organized and make the admissions process even smoother.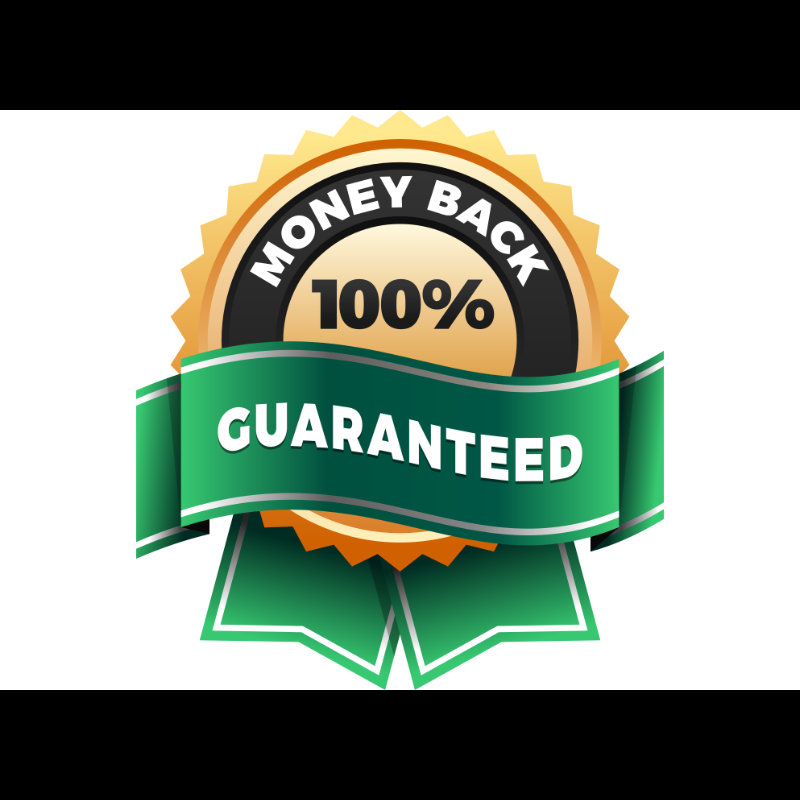 Personal Money Back Guarantee

School Selection Success is backed by a 15-day guarantee. If you are not 100% satisfied with your purchase, let me know in 15 days and you'll get 100% of your payments back, no questions asked.

❓ Frequently Asked Questions

When does the course start and finish?
You can get started as soon as you enroll! There is no start date. The course is designed to follow the annual admissions cycle, but you can go at your own pace, and complete the lessons at anytime.

Will this help for high school or college admissions?
No. This course is designed for families of children entering Pre-K through 8th grade. The high school and college admissions processes differ greatly, and this course does not offer any instruction for families looking for high school or college admissions guidance.



I don't live in the Bay Area yet, but I plan to relocate. Will this course help me find a good fit school for my child?
Absolutely! The course is perfect for any family who is planning on enrolling their children into a school in the SF Bay Area, even if they don't live here yet. There are even lessons specifically for families who plan to relocate, and for families needing to enroll in the middle of the school year.
My Honest Disclaimer:
Hi. Natalie here. I want to make sure you understand this course is designed for families of children entering Pre-K through 8th grade, and NOT high school. The high school admissions process differs from elementary and middle schools, and this course does not cater to that. If you are a parent looking to enroll your child in a high school, this course is not for you.
In addition, this course is also designed for families looking for schools in the San Francisco Bay Area. Some of the resources are specific to the Bay Area, however, many are state-wide and apply to California as a whole. If you are looking for guidance on applying to schools elsewhere in California, or especially another state, I cannot recommend this course for you.